Jupiter receives Africa's Best PMO Cup
By
Equipa Jupiter News

on

October 17, 2019 entered Jupiter's history as the date on which the company was officially awarded the Best PMO in Africa. The PMO Global Awards Cup, which recognizes the excellent work being done since 2015 by the Office of Projects and Processes (EPP), were received by Fernando Favini, IT Director and EPP Manager, in London, England, during Future PMO, a conference that brought together big names in Project Management. The best PMO title in the world, which Jupiter was playing against the champions of the Americas, Europe and Asia Pacific, was awarded to Brazil's Bradesco bank.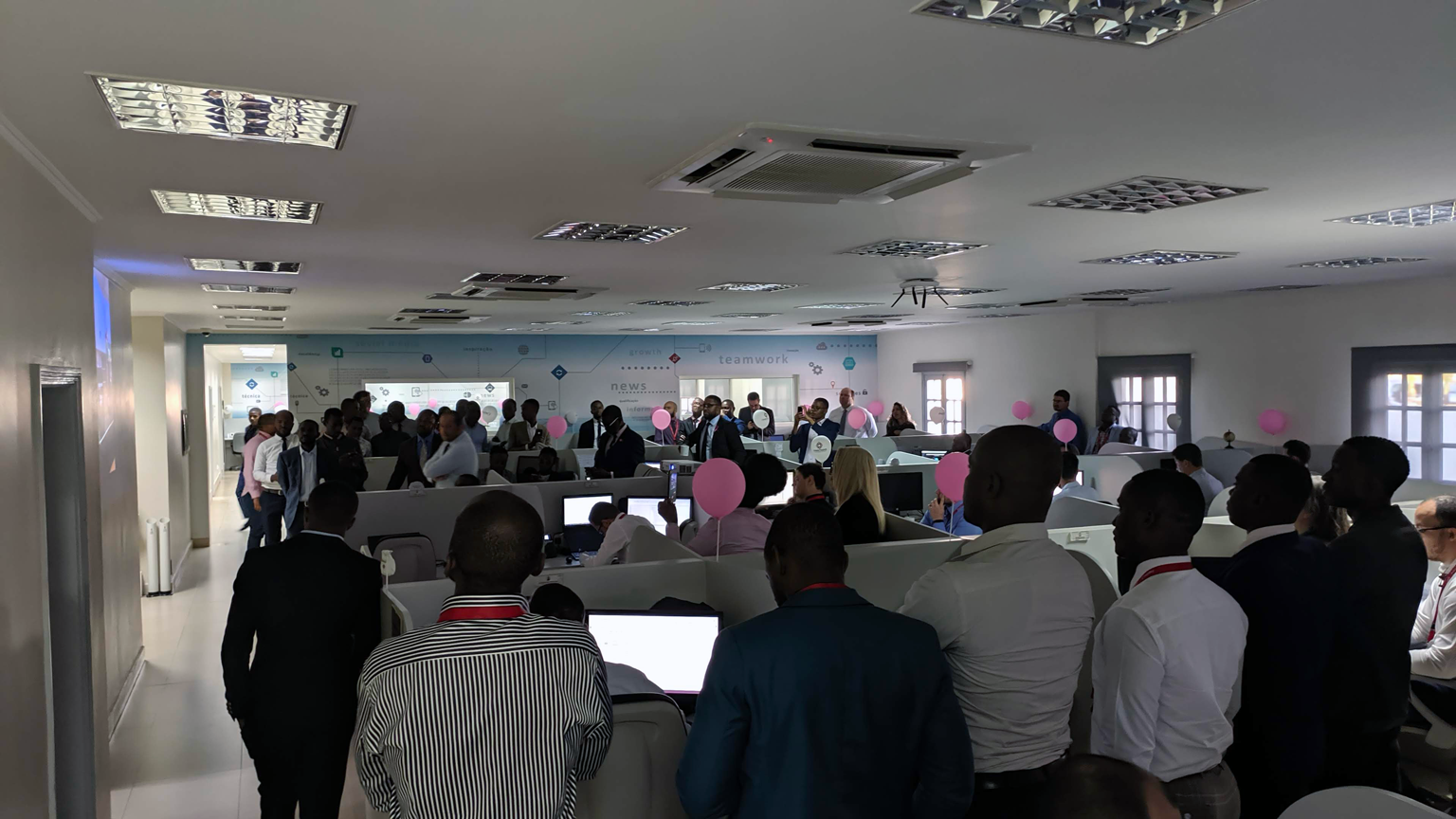 Following the thrilling ceremony - which Jupiter broadcast live through its Instagram profile to followers and which employees watched on a special screening at the Software Factory in Luanda - Favini recalled the company's trajectory at the PMO, Global Awards, considered the Project Offices World Cup, when the company competed and won the African regional against major "opponents" from South Africa and Nigeria, for example.
"I wanted to take the opportunity to thank all of Jupiter's employees, because without their participation, none of this would have happened. And to the management of the company, who always supported us in everything that was needed. This prize serves to further encourage us! After all, we are the best in Africa, a huge continent and very important to our company. By 2020, for sure, we will do even better,"said Favini.  
Remind Jupiter Campaign
The dispute began in January, when PMO Global Alliance, the first community focused on Project Management Office, received hundreds of applications from companies around the globe. The works were evaluated by a jury that defined the representative of each country in the competition. And Jupiter was chosen by Angola.
Following this, the first phase of the PMO Global Awards began, when teams from the same continent are separated into groups. By lot, Angola came to be in Group C, along with Libya, Morocco and South Africa. Then there were the first matches, "matches" whose "goals" result from the analysis of the various criteria of the judges of the competition.
The result could not have been better for Jupiter: three wins, 10 goals in favor and only 5 against in the first round, and also in the knockout rounds against Nigeria, Tunisia and, again, South Africa! With the results, in mid-July Jupiter became the 2019 African Champion of the PMO Global Awards.
The same process took place on the other continents. In the Americans, the winner was Bradesco bank. Bahrain's Ministry of Labor, Municipal Affairs and Urban Planning has been voted the best in Asia Pacific. And Slovenian insurer Triglav conquered the European region. On 17 October, representatives of all competitors gathered at Novotel West London to find out who would be named the World's Best PMO by more than a hundred judges.